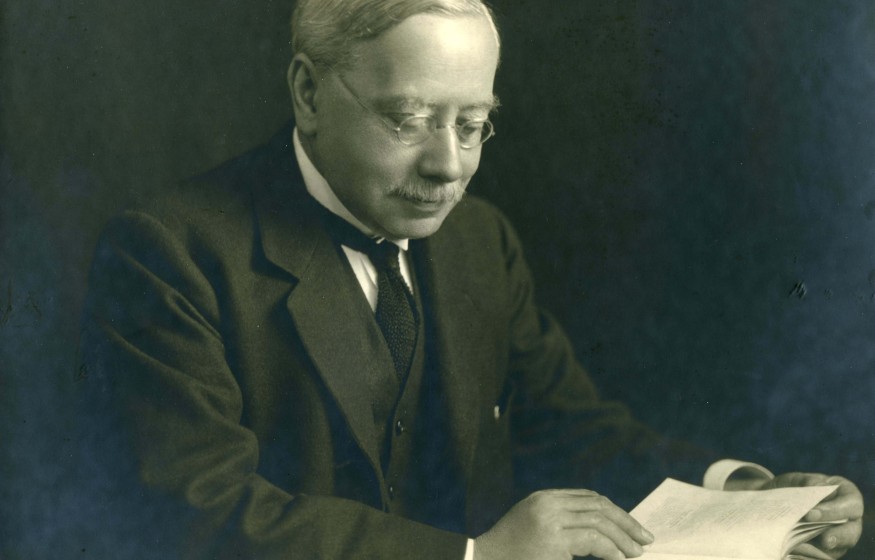 Professor Thomas Frederick Tout (1855 – 1929) was an internationally renowned medievalist and the central force behind the creation of the Manchester History School. The Tout papers, held at the John Ryland's Library, serve as one of the most important collections – comprising notebooks, photographs, and an extensive correspondence – relating to the development of the British historical profession c. 1890 – 1930.  
The Tout papers also provide a fascinating source of information relating to the First World War, with numerous letters written to Tout by current and former students who were serving in the armed forces. These letters provide vivid descriptions of life on the Front line, including fears of machine gun and gas attacks, experiences of army life, sacrifice and morale, and thoughts on the direction of the war. On another level, however, relationships between Tout and his students that were sustained through regular correspondence offer fascinating insights into the often hidden emotional history of the First World War. Several important features can be seen here. For example, an examination of the letters highlights the enormous respect that these students had for their former teacher. The need for continued links with home and their pre-war lives meant that students placed a high value on their association with Tout, the History School and the University. Another element that is palpable in the correspondence in the central role that Tout played in the lives of his students, primarily as a provider of emotional support for young men and women who were dealing with the horrors of war, as well as the uncertainties facing for those fortunate enough to survive as their sought to rebuild their lives. 

The above video was researched, directed and produced by Ryan Yung, a postgraduate History student, as part of the course unit Filming History: Making Documentary Films for Research. Unique in the UK, the course teaches historians the research methods, theoretical and practical techniques involved in making documentary films about history.