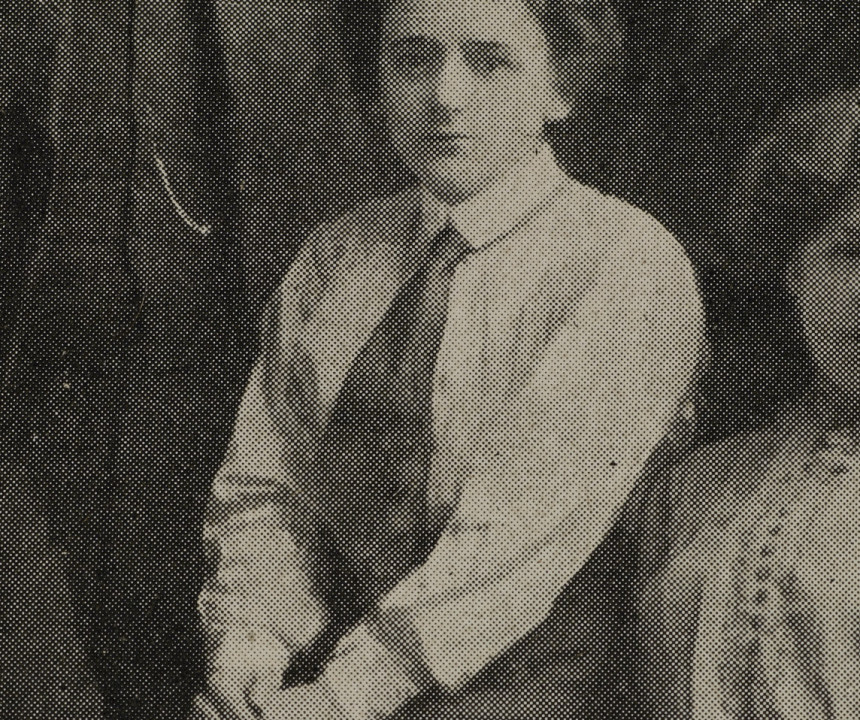 Ellen Wilkinson (1891-1947) is perhaps the most famous politician to have studied at our University. Her name is now indelibly associated with the Jarrow Crusade, the most prominent of the 1930s campaigns against unemployment and social deprivation.
Born locally in Ardwick, Ellen entered the University on a scholarship in 1910, and graduated in history in 1913. As a student, she was active in the Women's Union and the University Fabian Society. Initially destined for a career as a teacher, Ellen chose to work instead for the National Union of Women's Suffrage Societies.
Although critical of Britain's entry into the War in 1914, Ellen became an organiser for the Stockport Relief Committee and later was secretary of the Women's War Interests Committee, which supported women working in wartime industries.
This provided an entry into the world of trades unionism and national politics; in 1915 she was made national women's organiser for the Amalgamated Union of Co-operative and Commercial Employees (AUCE), many of whose members were women 'substituting' for male workers then serving in the War.
In letters kept at the University Archives, Ellen describes her wartime experiences to Phoebe Sheavyn, the University's adviser to women students. In a letter of 13 August 1915, she expresses her pleasure in getting the AUCE post: "I have always wanted to do Trade Union work…which incidentally was better [paid] financially than my present work."
Her job was a demanding, combining a campaigning role for fair pay for women, with the routine business of pay negotiations, arbitration and conciliation work.   As she wrote in another letter, "Continuous hotel life is the one drawback of the work, which otherwise is tremendously interesting", adding that her job had changed her outlook on a future career: "I cannot help feeling very thankful that I did not enter the teaching profession…"
For some women such as Ellen Wilkinson, the War for all its horrors, also brought unexpected opportunities, leading to careers in the post-war period which might not otherwise have been available .
Ellen was first elected as a Labour MP in 1924; she lost her seat in the 1931 landslide, but was managed to get back as member for Jarrow in 1935. During the Second World War, she was a junior minister, and later, as minister of education, was a member of Attlee's Cabinet. Ellen was made an honorary doctorate of laws by the University in 1946. She died after a brief illness in 1947.