In memory of Lieutenant Edward Melland Schill, 1891-1916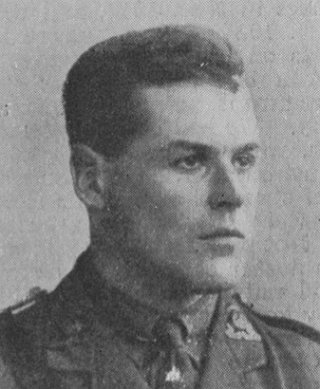 The will of Miss Olive B. Schill of Prestbury, Cheshire, contained a bequest left to The University of Manchester in memory of her brother Edward Melland Schill, who died in 1916 during World War One. Even though Edward was not a student at Manchester, Miss Schill made this endowment to the University in order to produce and publish a series of public lectures dealing with international law.
The life of Edward Melland Schill
Edward Melland Schill was born in Cheadle, near Manchester, and obtained a first class degree in the History Honours School at Oxford before joining the family business. As soon as war broke out Edward returned to England and commenced service, initially occupying the position as Second Lieutenant in the 17th Lancashire Fusiliers on 14 December 1914. By 1916, he had been promoted to Lieutenant and travelled to France and Flanders in June.
Edward was wounded in action on 24 August 1916 and died later that same day. His commanding officer wrote a touching tribute to Edward's parents following his untimely death:
"I heard this morning that he has died of wounds received whilst leading his men forward in a very gallant advance. It may, perhaps, help just a little to know that the advance in which he played such a worthy part was completely successful…During the time your son has been with us, he had made himself a favourite with all ranks with his charming disposition and his soldierly qualities. I saw him as he was being carried out, he was splendidly brave and smiled at me and apologised for being hit. That is the sort of man he was."
Edward is commemorated at the St. Philip's Church war memorial in Alderly Edge, Cheshire.
The Melland Schill Lecture Series
During the years 1961-1974, Professor Ben Wortley organised this distinguished series of lectures on major international law issues. They included lectures on subjects such as the role of international law in the elimination of war, the influence of law on sea power and the acquisition of territory. Following Professor Wortley's retirement, his successor, Professor Gillian White, decided to replace these lectures with a monograph series published by Manchester University Press.
Recently, after a 40 year hiatus, the Manchester International War Centre has revived the Melland Schill Lectures in memory of Edward Melland Schill and in keeping with the original wishes of his sister, Miss Schill.
To find out more about the relaunch of the Melland Schill Lectures, follow this link: http://www.law.manchester.ac.uk/milc/events/melland-schill/