Lieutenant, 12th Battalion Manchester Regiment.
Died 11th July 1917, age 23.
Buried in Abbeville Communal Cemetery Extension, France.
Former student of chemistry.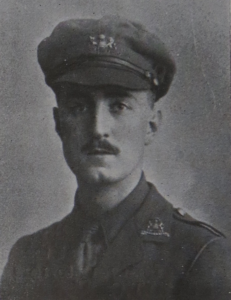 ---
Raymond was born in 1893 at Manchester to George and Emily Box. He was educated at Manchester Secondary School and joined Manchester University in 1911. He graduated with a BSc. in Applied Chemistry in 1914. Whilst at the University he was the President of the Technology Students Union.
At the outbreak of war Raymond joined the University Officer Training Corps as an emergency recruit and was gazetted to the Manchester Regiment. He went to France in the autumn of 1915 and died of wounds in hospital in July 1917. He left effects worth £358 19s 2d to his mother who was by the time of his death a widow. His headstone reads 'He died for a great ideal'.