2nd Lieutenant, 5th Battalion Cheshire Regiment.
Died 27th April 1917, age 19.
Buried in Gaza War Cemetery.
Member of the University Officer Training Corps.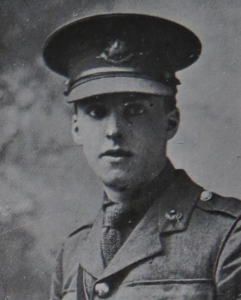 ---
John was born on 15th August 1897 at Newton Heath to Joseph and Mary Jane Wilson. He attended Manchester Central High School and became a student teacher under the Manchester Education Authority. He joined the University Officer Training Corps on 13th March 1916, leaving in August 1916. He gained a Certificate of Proficiency in 1916 and transferred to the O.C.B., Trinity Collage, Cambridge. On 29th December 1916 he was gazetted to the Cheshire Regiment and in February 1917 sailed to Egypt with his unit. He was attached to the 7th Battalion when he was killed near Gaza, Palestine, in April 1917.