2nd Lieutenant, 6th Battalion Manchester Regiment.
Died 26th July 1917, age 29.
Buried in Coxyde Military Cemetery, Belgium.
Member of the University Officer Training Corps.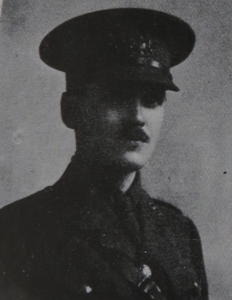 ---
John was born in 1889 at Buxton. He was the son of John and Emma Millicent Horsfield and was educated at Bakewell Grammar School. John's father died in late 1913. John was an architect and Surveyor and joined the University Officer Training Corps in August 1915 and left after gaining a commission in October that year. He was serving with the brigade staff at the time of his death which was the result of trying to go to the aid of some men under heavy shell fire. He left effects worth £113 8s to his mother.