2nd Lieutenant, 13th Battalion Manchester Regiment.
Killed in action 25th April 1917, age 24.
Buried in Karasouli Military Cemetery, Greece.
Student of mechanical engineering.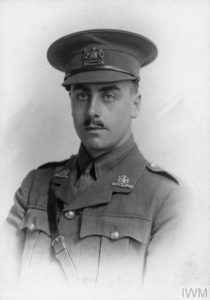 ---
Basil was born on 9th May 1892 at Longsight to James (Medical Profession – MRCS, 1897; LRCP London, 1897, surgeon) and Louisa Annie Tempest of 1 Clarendon Road, Whalley Range, Manchester. He was educated at Hulme Grammar School and Manchester Grammar School (1906-1910). In 1910-11 at age 18 he enrolled for 1st Year Engineers Apprenticeship Course. He entered Manchester University as a 22 year-old on 1st October 1914 to study Mechanical Engineering on a £60 a year County Council scholarship with 4 years engineering experience having completed an apprenticeship with Mather and Platt Ltd.
Basil tried to enlist in August 1914, but was forbidden by the education authorities until he had taken up his scholarship. In October 1914 he joined the University Officer Training Corps and was gazetted on 28th January 1915 to the Manchester Regiment, went to France in June 1915, then to Salonika in November that year. On 24th April 1917 he was successful in taking a trench from the Bulgarians, but was killed by a shell early on the morning of 25th April.
Effects worth £327 3s 5d were left to his father.