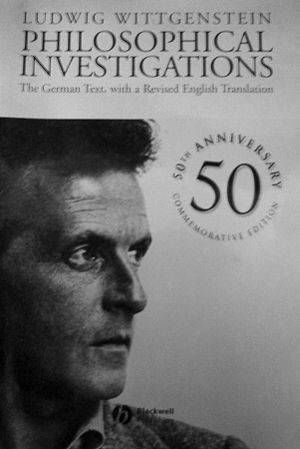 Ludwig Josef Johann Wittgenstein was a student at the University of Manchester before the outbreak of World War One. Already a gifted philosopher, the War had a significant impact on his thinking.
Wittgenstein was born in Vienna in 1889 and is best known as the author of two of the philosophical masterpieces of the twentieth century – Tractatus Logico-philosophicus (1921) and the posthumous Philosophical Investigations (1953) – both of which are considered to have transformed the course of philosophy.
After graduating in Berlin and developing a keen interest in the emerging science of aeronautics, Wittgenstein enrolled at the University of Manchester to pursue his studies. In 1908, he registered as a research student in the department of engineering and became fascinated by the theories behind the foundations of mathematics. Wittgenstein continued his research at Manchester until 1911, working on the patented design of a jet-reaction propeller, but, significantly, it was here that his obsession with the fundamental problems of logic was ignited. He travelled to Cambridge at the end of 1911 and introduced himself to Bertrand Russell, a prominent British philosopher, who influenced and guided Wittgenstein to such an extent that within six months he was enrolled at Cambridge.
World War One
In the summer of 1914 Wittgenstein returned to visit family in Vienna. During his visit Austria declared war on Serbia. Despite not being liable for military service due to health issues, he volunteered and was assigned to an artillery regiment in Cracow. He actively participated in the Galician campaign in 1914 and was then called to the Russian front in 1916. Wittgenstein seemed to approach World War One as a personal test, being of the belief that he would only discover his full worth by facing death. Therefore, during the war he endeavoured to reach the front line in pursuit of maximum danger, typically volunteering for service at the artillery observation post at night when his life would be a the greatest risk.
During the war, Wittgenstein continued his philosophical thinking but his work appeared to progress from logical considerations to reflections on ethics, death and the meaning of life. After being decorated for bravery following the intense fighting of the Austrian retreat in the summer of 1916, Wittgenstein was sent for an officers training course. He returned to the Russian front as an officer in January 1917 before being transferred to Italy in 1918. During a period of leave in the summer, he completed the manuscript of Tractatus Logico-philosophicus, but was then promptly captured by the Italians upon his return to military action. It was during this stay in an Italian prisoner of war camp that Wittgenstein managed to contact his former colleagues and distribute manuscripts of his book. After the war ended, the publication of Tractatus in 1921 marked a decisive break with previous philosophical work on the nature of logic, inspiring the Cambridge School of analysis for the inter-war period and the logical positivism of the Vienna circle.
Legacy
Wittgenstein continued to research and lecture at Cambridge for a number of years where his classes became legendary among philosophical thinkers. On 29 April 1951, Wittgenstein passed away from prostate cancer. His second ground-breaking publication, Philosophical Investigations, was subsequently passed posthumously in 1953 and was immediately hailed by leading philosophers as the work of a genius. Another fifteen volumes of his writing have been published as well as numerous collections of his lecture notes and conversations in the years after his passing. Wittgenstein's influence on the development of philosophy is therefore virtually unprecedented for the quarter of a century after his death, with almost every branch of philosophy being profoundly affected by his revolutionary thoughts.